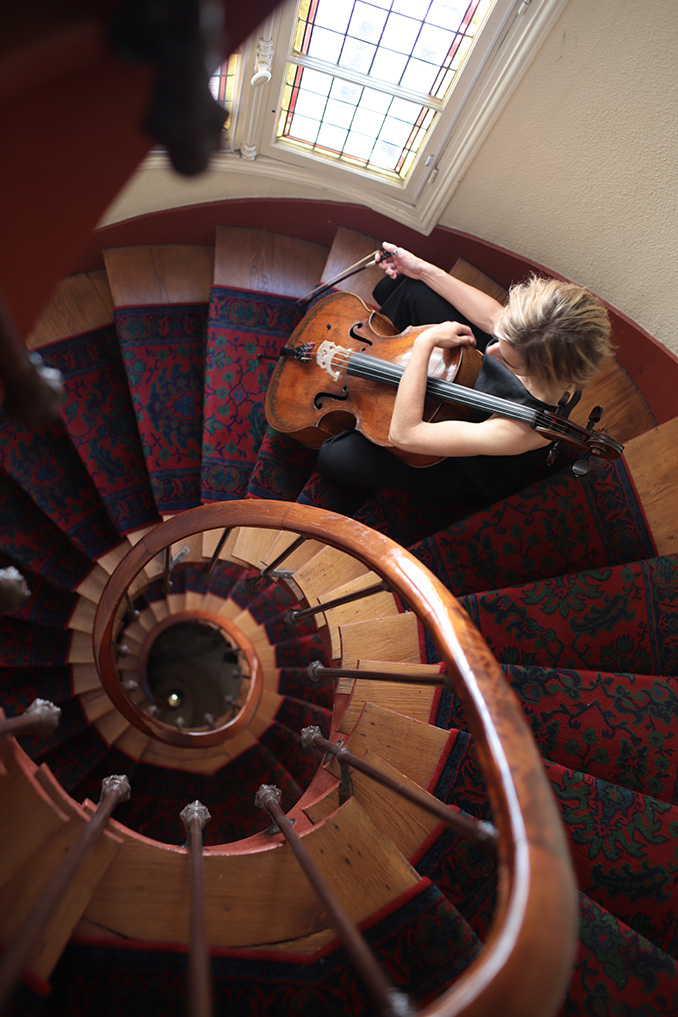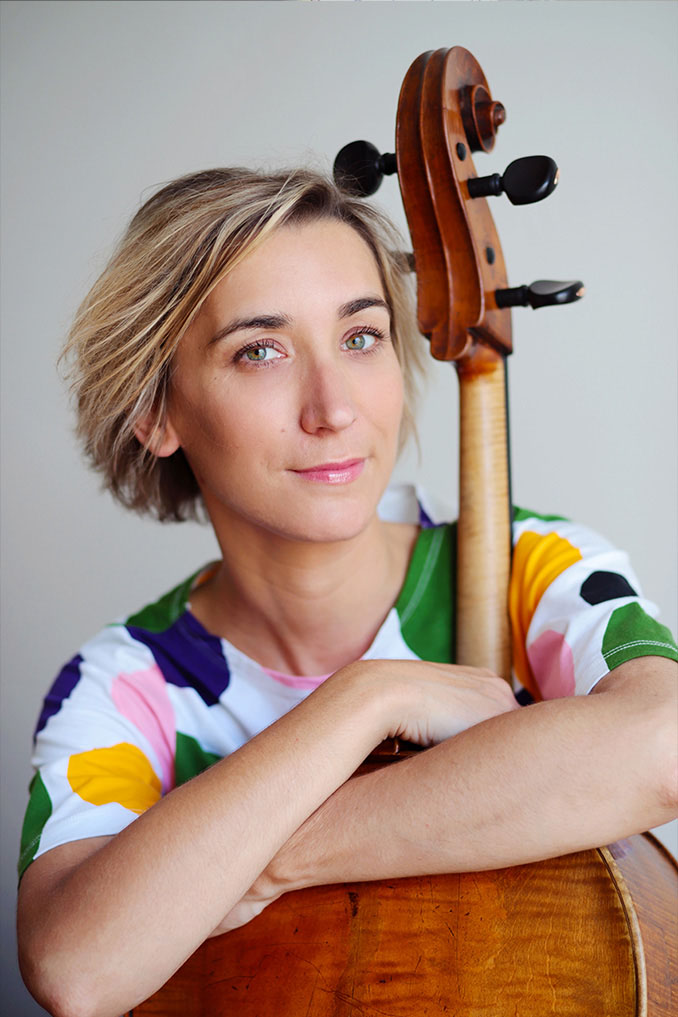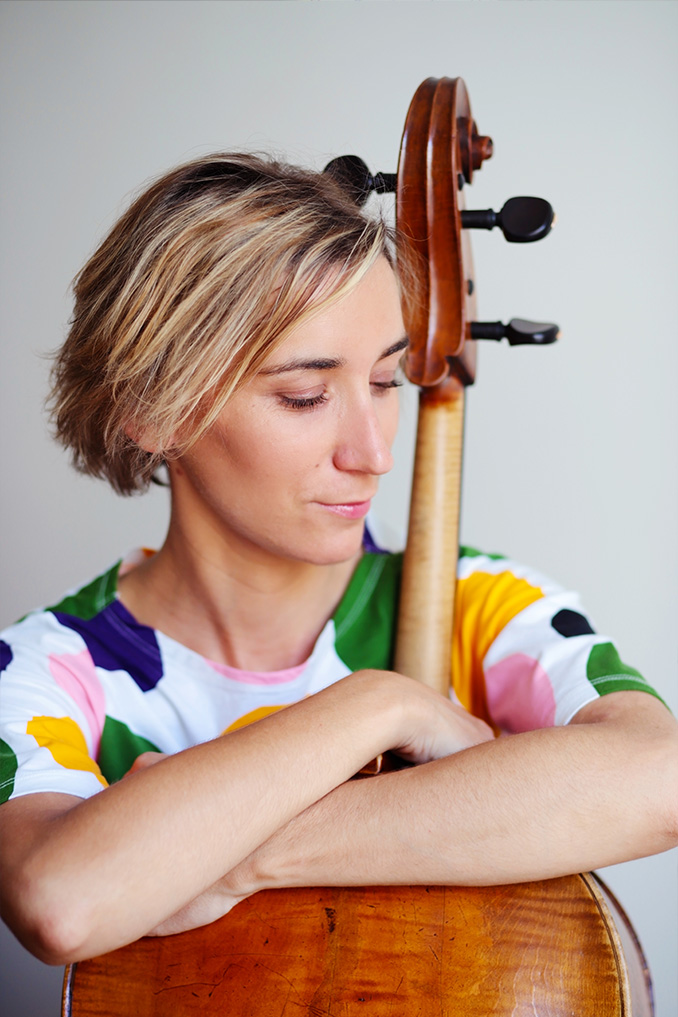 A graduate from the Paris Conservatoire National Supérieur de Musique as well as from the MusikHochschule of Cologne, Pauline Bartissol is an eclectic cellist. Her musical life displays true curiosity and a sense of sharing. She has been holding the post of 2nd cello soloist in the Radio France Philarmonic Orchestra since 2007 ; and teaching in the Paris CNSM since 2013 as Marc Coppey's teaching assistant.
She performs as a chamber musician with several musical groups, and with equal pleasure, she often collaborates with pianist Laurent Wagschal, saxophonist and unclassifiable improviser Jean-Charles Richard, the Philéas Ensemble, as well as with flutist Marine Pérez and harpist Frédérique Cambreling, all three part of  the Salzedo trio. She actually founded the trio in 2010 and has endowed it with a variety of projects (contemporary creation, theatre of objects, interdisciplinary groups…). The following composers wrote musical works specifically for the Salzedo Trio – Riccardo Nillni, Zurine Guerenabarrena, Joan Magrané-Figuera. For the artistic season 2018-2019, the Salzedo trio will perform creations by composer Nina Senk for Radio France, and by Brais Novoa Loira for the Musikagileak festival (Basque Country). A Ton-That Tiet monograph will also be published in the spring 2019.
Pauline Bartissol is a regular performing guest on different stages and in various prestigious festivals such as « the Musée d'Orsay musical hours », the Juventus festival in Cambrai, the Grands Théâtres in Bordeaux and Rennes, the Quartz in Brest, the Quincena Musicale in San Sebastian, the Return festival in Erevan, and for the upcoming season the Radio France auditorium, the Bernaola festival in Vittoria (Spain), the BBVA festival in Bilbao, the Oriental Arts Theatre in Shanghai, the Guangzou Xinghai Concert Hall and the Shunde Performing Arts Center and The Royal Opera of Mumbaï ( India).
With her solid and various experiences, Pauline is regulary invited as Solo Cello by prestigious symphony orchestras in France and abroad ( Orchestre National Bordeaux Aquitaine, Orchestre Philharmonique de Strasbourg, Orchestre Lamoureux, Trondheim Symfoniorkester, Orchestre Philharmonique de Liège …)
A tenured professor with a Certificat d'Aptitude (art teaching French diploma) since 2002, Pauline Bartissol has had an early passion for teaching. She first taught in the Toulouse Regional Conservatoire, in collaboration with Philippe Muller ; then in Paris, in the Conservatoire Maurice Ravel (13th arrondissement). After studying with Marc Coppey for many years, she has been his teaching assistant in the Paris Conservatoire National de Musique since 2013.
Since September 2018, she has also been entrusted with a class in the Conservatoire Municipal Claude Debussy (17th arrondissement of Paris).
Between 2002 and 2007, Pauline Bartissol was also a trainer in the Toulouse Centre d'Etudes Supérieures Musicales (CESMD) and in the CEFEDEM Bordeaux-Aquitaine.
Every year in February, she gives a one-week master class in Montpellier (see Montpellier master classes).